The 10th annual Portland Zine Symposium is coming up this August, and my artwork will be appearing on the show's poster, website, and merchandise. The theme of the Symposium this year is "zine arcade":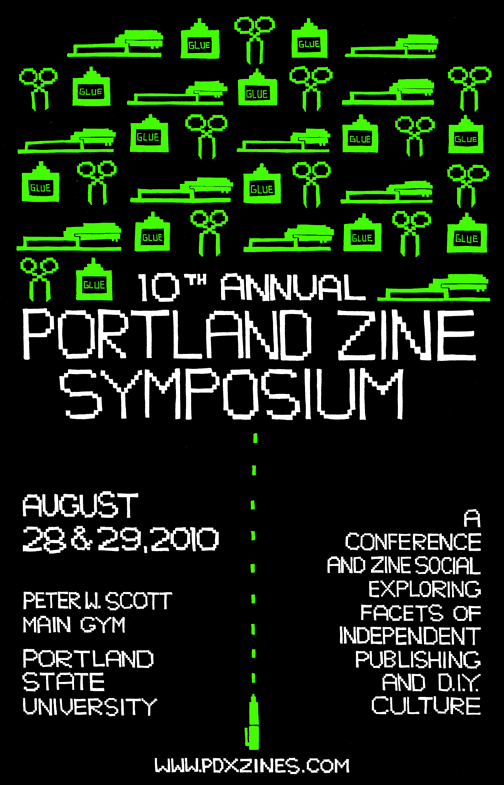 In case you can't tell, the "Space Invader"-type creatures are scissors, glue, and long-armed staplers. The shooter is a Sharpie marker. Essential tools of zine-making!
This will be my third year tabling at the Portland Zine Symposium and I'm really honored to have my design representing the show. Registration is open as of today!